Product
Crimping Tool Kit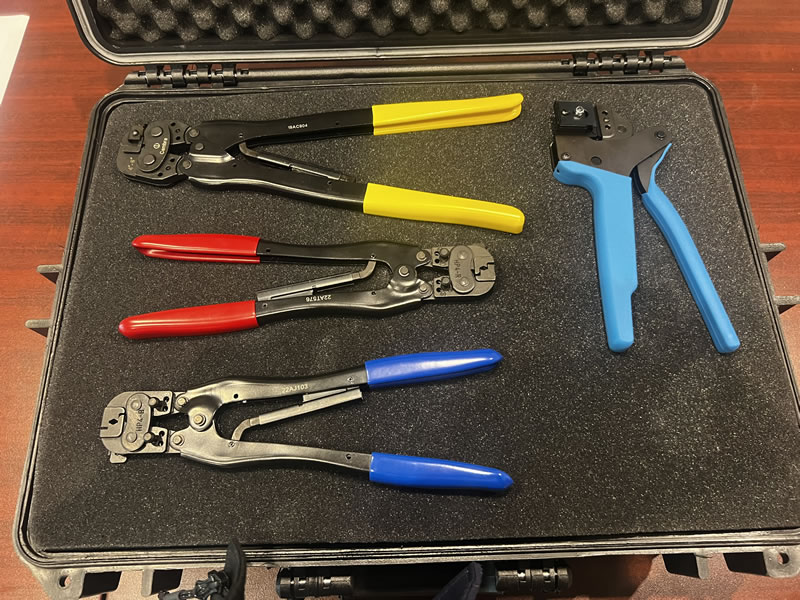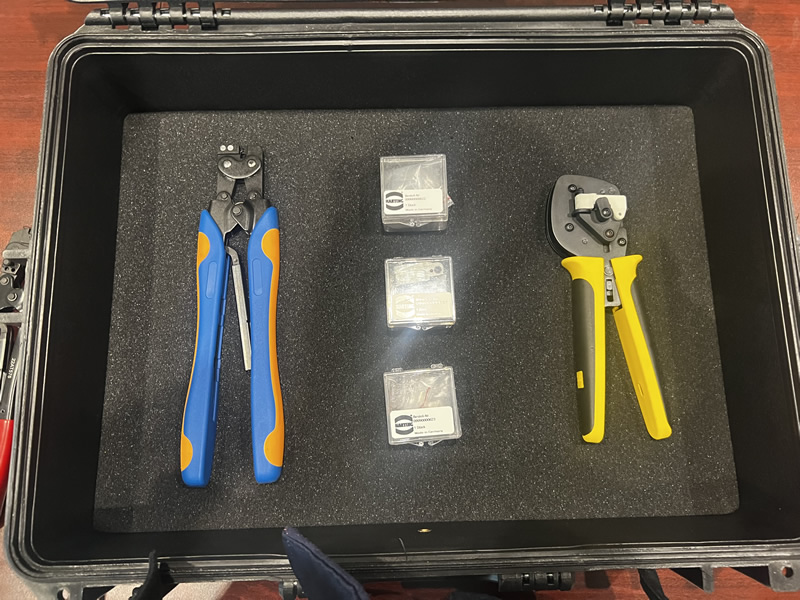 A very practical way to reduce the damage and loss of important, expensive tools.
Red, Blue and Yellow double crimp [shakeproof] tools, Microlok plus heads crimping tool, Q Type crimping tools are included in the standard kit.
An optional extra is the VCOR crimping tool.
The tools are enclosed and protected by internal foam padding, within an impact resistant and waterproof lockable ABS case. Airtag tracking is also included.
This encompassing kit provides a simple way to allocate and track valuable assets.