Product
MLI Push Button Box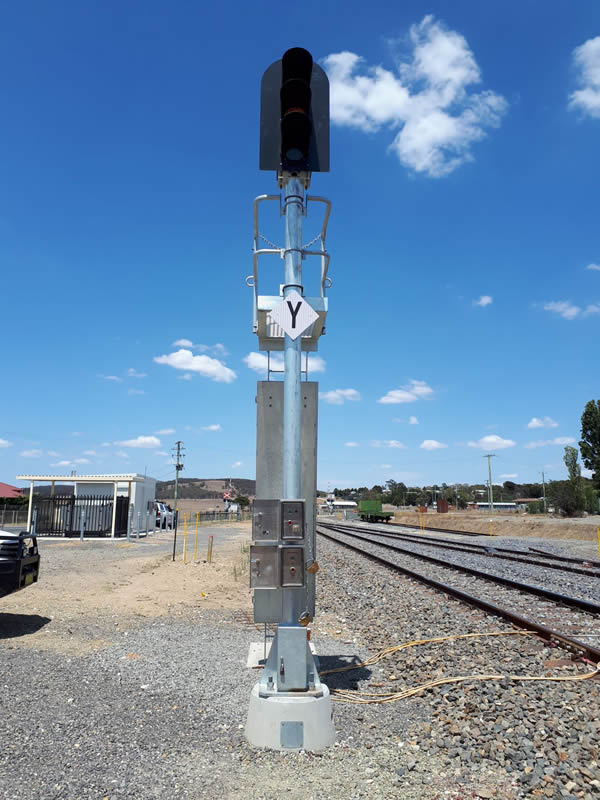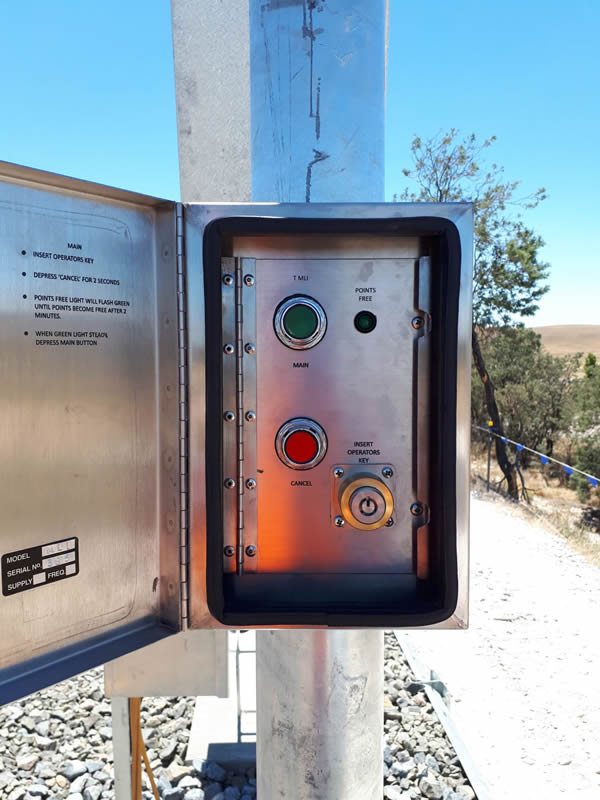 Main Line Indicator boxes allow the user to "Cancel" or "Clear"" level crossing warning equipment operation.
MLIs protecting a level crossing requires track circuit cancellation which prevents the MLI re-clearing for a train in the departing direction (i.e. away from the facing direction of the indicator). o In addition to these requirements, the design of the MLI will must be in accordance with the train order infrastructure requirements.
Operators push buttons for clearing of the MLI (and cancelling) are to be located at the MLI.
Additional push buttons may be located adjacent to points from which trains may depart if required.
Operation of a push button may over ride a Duplex Lock being reverse, to facilitate departure from the loop past the MLI to satisfy operating requirements.
High quality unit, constructed from 316 stainless steel, engraved inner door.